Unless you've been living in the Upside Down, you're likely well aware of the cultural phenomena that is Stranger Things. The Netflix two-season series has been the service's most streamed show ever and has permeated nearly all aspects of pop culture. The show's marketing tactics, branding strategies and plays on nostalgia have all been creative masterpieces. Here are a few of the Stranger Things' campaigns that have caught my eye.
(If you haven't finished the show, no worries. No spoiler alerts ahead.)
Guerilla Marketing Done Right
Guerilla marketing is a great way to capture the attention of media and secure press coverage.   Prior to the premiere of season two, Stranger Things implemented a variety of guerilla marketing tactics, including:
During Comic Con in New York City, a fleet of Dustin lookalikes took over the city, offering "paranormal pedicab" rides.
For a few lucky passengers calling upon a Lyft for a ride, some riders were greeted with a Stranger Things-themed ride. If you weren't one of the lucky ones, watch this video to see the experience for yourself.
Topshop transformed its flagship store in London to a 1980s, Indiana small town where shoppers can experience the Upside Down, Hawkins Lab, Will's castle and the arcade.
Brands Cashed In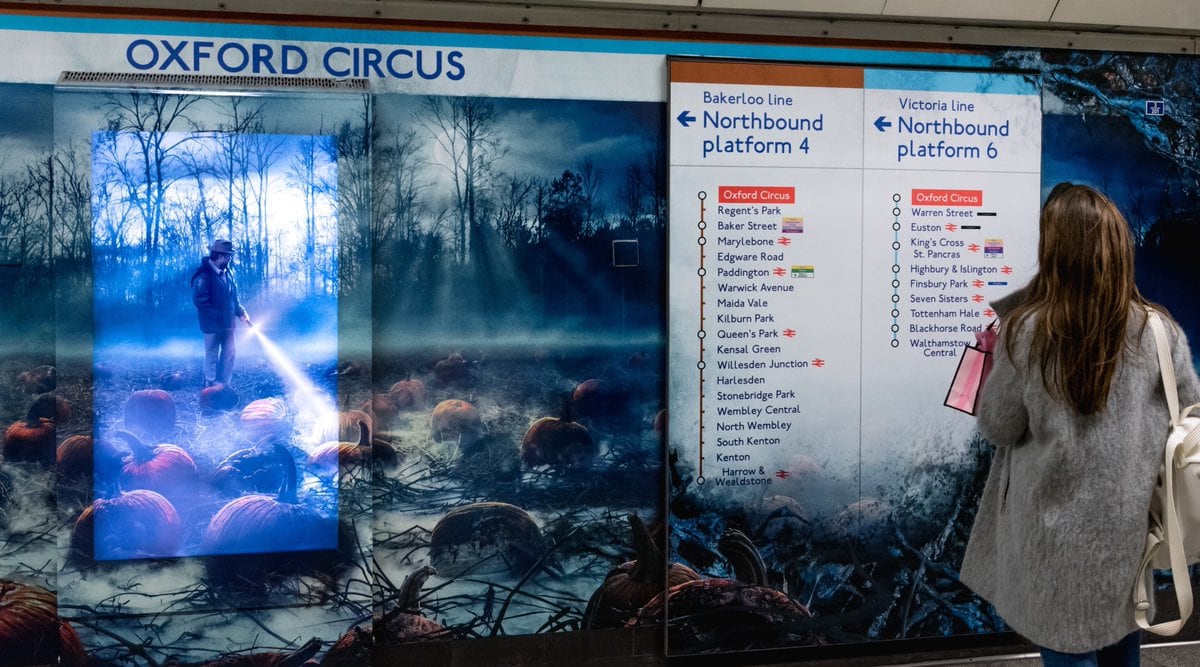 No blog could possibly encompass the number of brands that partnered officially or unofficially with Stranger Things (see: the themed Chicago bar). Here are a few of the notable ones:
Eggos could have probably fired their whole marketing team and they would have done just fine thanks to its prominent, reoccurring feature on Stranger Things. From their Stranger Things Inspired Eggo Recipes to Eggo Watch Party Kits handed out in NYC to the Eggo's waffle food truck, the brand nary left a branded stone unturned.
Spotify created character-centric playlists, including "Steve's Morning Hair Grooves" and "Nancy's Slaylist." The playlists are still available.
London's transportation system converted a train station into the Upside Down.
Nostalgia Can Go a Long Way
Obviously, Stranger Things has a phenomenal cast, script and music. However, the nostalgia factor carries a lot of weight. This season, the boys dressed up as the cast from Ghostbusters, Polaroid cameras and '80s arcade games frequently make appearances, and wardrobe is always deliciously dated. The creators of the shows have confirmed that the show makes references to Close Encounters of the Third Kind, The Goonies, John Hughes' movies and many other '80s hits, as noted by Time.
Around the same time of Stranger Things' first season release, a revival of Twin Peaks, The X-Files and Pokémon Go also rode the wave of nostalgia. However, in my biased opinion, Stranger Things did it best. Take this lesson in creativity and feel free to sprinkle some throwbacks in your media pitches, social media, and blogs, when appropriate.
Stranger Things has confirmed a third season and says a fourth (and final) season is likely. There's still time to tie clients into the Stranger Things narrative, create fun social posts around the show and relish in one of the best shows in recent years.